User-generated content (UGC) refers to any form of content, such as images, videos, reviews, or social media posts, created by users rather than the brand itself.
Unlike traditional marketing messages, User-generated content marketing carries an inherent credibility. It reflects real experiences, opinions, and real stories genuine customers share.
This authenticity builds trust and sparks meaningful conversations, driving brand loyalty and community engagement. Moreover, UGC is a testament to the brand's impact, echoing far beyond paid advertising.
Here, we'll delve deep into user-generated content, unveiling its multifaceted significance. We'll dissect the strategies that empower businesses to harness UGC effectively, illuminating the path toward crafting authentic social media campaigns.
Join No Limit Social 99 as we unravel the secrets to Leveraging User-Generated Content for Authentic Social Media Campaigns.
Understanding User-Generated Content (UGC)
Definition and Examples of User-Generated Content
User-generated content (UGC) represents the authentic digital material created by users, not affiliated with the brand, and often shared on social media platforms. It encompasses diverse forms, including:
Customer Reviews: Honest opinions shared on review platforms, forums, or social media.
Social Media Posts: Pictures, videos, and status updates users share on platforms like Instagram, Facebook, or Twitter.
Blogs and Articles: User-written content published on personal blogs or community websites.
Videos: User-created videos and vlogs shared on platforms like YouTube or TikTok.
Benefits of UGC in Social Media Marketing
Building Trust and Credibility:
UGC offers genuine insights, fostering trust as consumers rely on peer recommendations more than brand claims.
Real-life experiences users share act as social proof, validating the brand's credibility.
Increasing Engagement and Interactivity:
UGC encourages active participation, sparking discussions and interactions among users.
Interactive campaigns such as challenges or hashtags prompt users to engage, boosting overall social media activity.
Enhancing Brand Authenticity:
Authenticity is the hallmark of UGC, allowing brands to exhibit real, unfiltered experiences.
Authentic content resonates emotionally, creating a profound connection between the brand and its audience.
Cost-Effectiveness and Scalability:
UGC reduces content creation costs as users voluntarily contribute material. Scalability is inherent; as more users engage, the content volume grows organically, amplifying the brand's reach without proportionate expenses.
In essence, user-generated content enriches social media platforms. It is a powerful catalyst, propelling brands into their audience's hearts and minds and fostering a community built on trust and authenticity.
User-Generated Content Marketing Strategies
Encouraging User-Generated Content Creation
Creating Shareable and Unique Hashtags:
Develop catchy and relevant hashtags to encourage users to participate.
Unique hashtags amplify brand visibility and enable easy tracking of UGC across platforms.
Running Contests and Giveaways:
Organize contests prompting users to create content related to the brand.
Incentivize participation with giveaways, encouraging users to share their experiences creatively.
Showcasing Customer Stories and Testimonials:
Spotlight customer success stories and testimonials on official platforms.
Sharing genuine experiences humanizes the brand, inspiring others to contribute their stories.
Collaborating with Influencers and Brand Ambassadors:
Partner with influencers and brand ambassadors aligned with the brand ethos.
Their endorsement encourages followers to engage, creating a ripple effect of UGC.
Curating and Showcasing UGC
Identifying High-Quality User-Generated Content:
Implement tools to identify top-quality UGC, considering relevance, creativity, and impact.
Highlight content that aligns with brand values, ensuring a consistent brand message.
Seeking Permission and Giving Proper Credit:
Always seek permission from users before sharing their content.
Appropriately credit the creators, respecting their intellectual property rights and fostering a positive relationship.
Integrating UGC into Social Media Feeds and Stories:
Seamlessly integrate UGC into social media feeds, ensuring it aligns with the overall aesthetic.
Utilize Stories features to create temporary yet engaging showcases of UGC, maximizing visibility.
Using UGC in Advertisements and Promotions:
Incorporate UGC in advertisements to add authenticity and relatability.
User-generated visuals and testimonials enhance the effectiveness of promotional campaigns, resonating with the audience on a deeper level.
By employing these strategic approaches, brands can encourage creating user-generated content and curate and showcase it effectively, leveraging the power of user-generated content to create impactful and authentic social media marketing campaigns.
Social Media Campaigns and User-Generated Content
The Role of UGC in Social Media Campaigns
Creating Interactive UGC-Focused Campaigns:
Develop campaigns that actively involve users, encouraging them to create and share content.
Interactive challenges, polls, and storytelling prompts enhance user participation, generating diverse UGC.
Integrating UGC into Social Media Advertising Strategies:
Blend UGC seamlessly into paid ads to enhance authenticity.
Incorporate user-generated visuals and testimonials in ad creatives to establish trust and credibility.
Measuring the Effectiveness of UGC-Based Campaigns:
Utilize social media analytics tools to track UGC performance.
Monitor engagement metrics, reach, and user sentiment to accurately assess UGC-based campaigns' impact.
Tips for Running Successful Social Media Campaigns Using UGC
Setting Clear Campaign Goals:
Define specific, measurable, and realistic goals for the UGC campaign.
Goals could include increased engagement, brand reach, or conversions, providing a clear direction for the campaign.
Choosing the Right Social Media Platforms:
Identify platforms where the target audience is most active.
Tailor the UGC campaign according to platform features; for example, visual content thrives on Instagram and TikTok.
Monitoring and Responding to User-Generated Content:
Regularly monitor UGC to maintain quality and address any inappropriate content promptly.
Engage with users by responding to their content, comments, and messages, fostering community.
Analyzing Metrics and Making Data-Driven Decisions:
Analyze UGC metrics, including likes, shares, and comments, to gauge user engagement levels.
Use data insights to refine the campaign strategy, focusing on elements that resonate most with the audience.
By understanding the pivotal role of user-generated content in social media campaigns and implementing these strategic tips, businesses can amplify their online presence, foster genuine connections with their audience, and achieve tangible marketing goals, ultimately driving brand success in the digital sphere.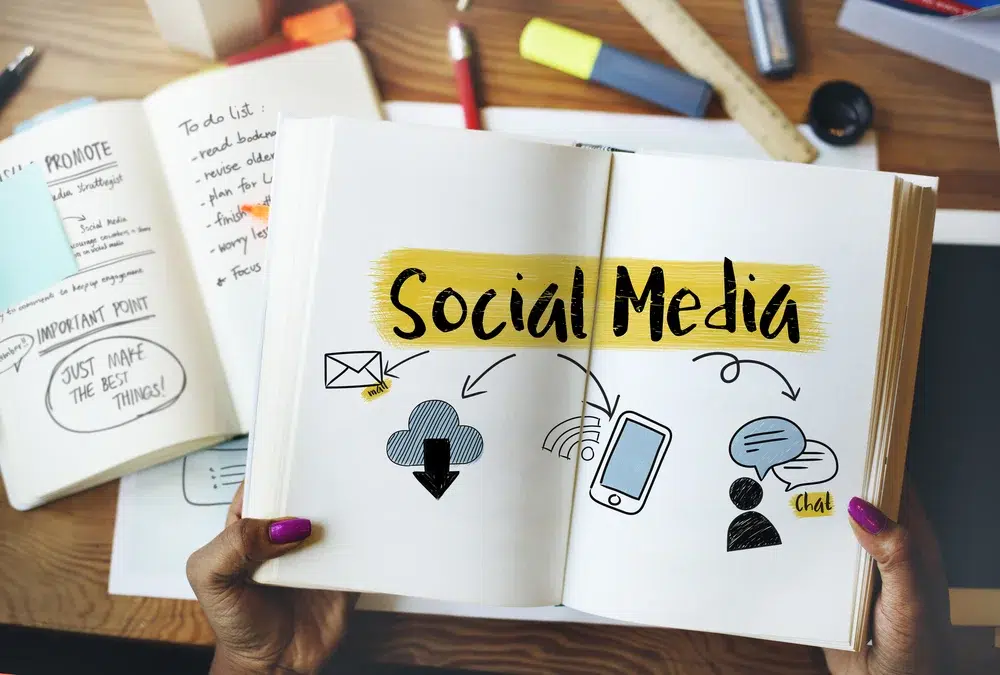 Challenges and Solutions in UGC Marketing
Common Challenges Faced in User-Generated Content Marketing
Maintaining Quality and Relevance:
Striking a balance between encouraging user creativity and ensuring content aligns with brand values.
Ensuring that UGC maintains a certain standard to represent the brand positively.
Handling Copyright and Legal Issues:
Managing potential copyright infringements when users submit content that isn't their own.
Navigating legal complexities to avoid intellectual property disputes related to user-generated material.
Dealing with Negative or Inappropriate UGC:
Addressing harmful or inappropriate content that can harm the brand's reputation.
Safeguarding the brand image by promptly identifying and managing such content.
Solutions and Best Practices
Implementing Clear Guidelines for UGC Submission:
Communicate guidelines to users, specifying acceptable content criteria.
Provide examples and rules to ensure submitted content meets quality and relevance standards.
Using Moderation Tools and Filters:
Employ moderation tools and filters to flag inappropriate content automatically.
Human moderation can provide nuanced evaluation, ensuring nothing slips through the cracks.
Establishing a Communication Channel with Users:
Foster open communication with users, encouraging them to report inappropriate content.
Address user concerns promptly, demonstrating a proactive approach to community management.
Leveraging User Feedback for Improvement:
Act on user feedback regarding the UGC process, making necessary adjustments.
Engage with users to understand their concerns and suggestions, enhancing the overall UGC experience.
By proactively addressing these challenges through clear guidelines, effective moderation, open communication, and continuous improvement based on user feedback, brands can navigate the complexities of user-generated content marketing, ensuring a positive and authentic online presence while mitigating potential risks.
No Limit Social 99: Your Ideal Social Media Marketing Partner
Expertise: Proven track record, ensuring authentic audience engagement.
Innovation: Creative strategies tailored to modern social media dynamics guarantee brand relevance.
Results: Drive meaningful results, enhancing brand loyalty and customer relationships.
Partner with No Limit Social 99 for innovative and effective social media marketing services, and let your brand thrive in the age of authenticity. Contact us now!