As consumers become increasingly savvy, traditional advertising methods have taken a back seat, making way for more authentic and relatable approaches.
At the forefront of this paradigm shift are micro-influencers, individuals who may have smaller follower bases than macro-influencers but possess an unparalleled ability to engage their audience genuinely.
The power of influencer marketing has risen to remarkable prominence. This transformative trend has given birth to a new era of targeted social media campaigns, where authenticity and relevance reign supreme.
Join No Limit Social 99 as we unravel the manifold benefits of micro-influencer marketing and how it intertwines seamlessly with niche social media strategies.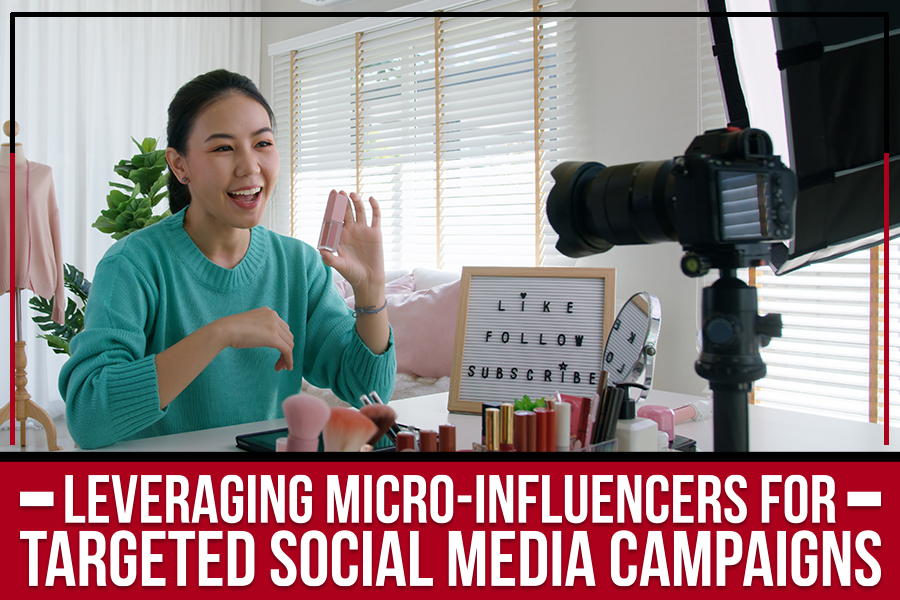 Understanding Micro-Influencer Marketing
Describing Micro-Influencers:
Micro-influencers are social media personalities with a modest yet highly engaged follower base, typically ranging from 1,000 to 100,000 followers. Unlike macro-influencers, they focus on specific niches, catering to passionate audiences about their chosen topics.
High Engagement and Authenticity:
Micro-influencers boast significantly higher engagement rates than their macro counterparts. Their followers often view them as peers, fostering a sense of trust and authenticity in their recommendations and endorsements.
Niche Expertise:
One of the defining traits of micro-influencers is their expertise in specific niches, be it sustainable fashion, fitness, tech gadgets, or gourmet cooking. This specialized knowledge allows them to create content that resonates profoundly with their audience, making their recommendations more credible.
Community Building:
Micro-influencers excel at building tight-knit communities around their niche interests. Their followers share common passions, creating a conducive environment for brands to connect with an already engaged and receptive audience.
Local Influence:
Micro-influencers operate within localized communities, making them excellent choices for businesses targeting specific regions or markets. Their local influence ensures that brands can establish a strong presence within specific geographic areas, enhancing local brand awareness and trust.
Benefits of Micro-Influencer Marketing
Increased Authenticity: Their followers perceive micro-influencers as more authentic and genuine. Due to their smaller follower base, they can engage personally, creating a sense of trust often lacking in larger influencer relationships. This authenticity leads to higher audience engagement and credibility for the promoted products or services.
Better Audience Targeting: Micro-influencers have a specialized following within specific niches. Brands can leverage this targeted reach to connect with a precise demographic, ensuring their products or services are promoted to the right audience. This focused approach results in higher conversion rates and a more significant impact on the intended market segment.
Cost-Effectiveness: Collaborating with micro-influencers is generally more budget-friendly than partnering with macro-influencers or celebrities. Micro-influencers often charge lower fees for their services, making them an attractive option for businesses with limited marketing budgets. This cost-effectiveness allows brands to execute multiple micro-influencer campaigns, maximizing their reach across various niches and markets.
High Engagement Rates: Micro-influencers tend to have higher engagement rates, including likes, comments, and shares, than influencers with massive follower counts. Their followers actively participate in discussions and value their opinions, resulting in organic and meaningful interactions around the promoted content. These interactions enhance the visibility of the brand message and create a buzz around the product or service.
Authentic Content Creation: Micro-influencers are skilled at creating authentic and relatable content. Their posts often feel more like recommendations from a friend rather than traditional advertisements. This genuine approach resonates well with their audience, driving higher levels of engagement and encouraging followers to take action, such as making a purchase or visiting a website.
Niche Social Media Marketing
Defining Niche Social Media Marketing:
Niche social media marketing involves tailoring marketing strategies to target specific, well-defined audience segments with shared interests, behaviors, or demographics. Unlike broad marketing approaches, niche marketing aims to engage with a highly focused audience, ensuring that the content and promotions resonate deeply with their unique needs and preferences.
Micro-influencers' Role in Niche Marketing:
Micro-influencers are instrumental in niche marketing due to their in-depth knowledge and passion for specific topics. Their expertise allows them to create content that connects with the audience, establishing credibility and trust. Micro-influencers understand the nuances of their niche, enabling them to craft authentic endorsements that resonate with followers, leading to higher engagement rates and conversions.
Examples of Successful Niche Social Media Campaigns:
Fitness and Wellness: A micro-influencer passionate about fitness can collaborate with health-oriented brands, promoting products like organic supplements or eco-friendly workout gear. Their genuine enthusiasm and knowledge create trust among fitness enthusiasts, driving product sales.
Sustainable Living: Micro-influencers advocating sustainable living practices can partner with eco-conscious brands. Through educational content and product showcases, they encourage followers to adopt eco-friendly products and habits, contributing to a greener lifestyle.
Tech Gadgets: A tech-savvy micro-influencer can review and demonstrate the latest gadgets. Their detailed insights help tech enthusiasts make informed purchasing decisions, making them go-to influencers for technology-related brands.
Strategies for Leveraging Micro-Influencers
Research and Selection:
Thorough research is paramount for campaign success. Utilize influencer discovery tools to identify micro-influencers aligned with your niche and target audience.
Analyze their follower demographics, engagement rates, and past collaborations to ensure your brand values and goals are compatible.
Consider micro-influencers who authentically resonate with your product or service, enhancing the likelihood of genuine endorsements.
Building Authentic Relationships:
Establish genuine connections with micro-influencers. Engage in personalized conversations, acknowledging their expertise and passion within the niche.
Encourage open communication, allowing influencers to express their creative ideas and opinions, fostering a sense of ownership and authenticity in their endorsements.
Prioritize long-term relationships, as sustained partnerships build credibility and trust over time.
Creative Collaboration:
Foster creativity by giving micro-influencers creative freedom within brand guidelines. Let them showcase your product uniquely, ensuring their personality shines through.
Collaborate on engaging content formats such as tutorials, behind-the-scenes glimpses, or user-generated challenges, enhancing audience interaction and brand recall.
Leverage micro-influencers storytelling abilities to craft narratives that resonate emotionally with the audience, driving a deeper connection with your brand.
Tracking and Measurement:
Monitor engagement rates, likes, shares, and comments to gauge campaign impact. Utilize social media analytics tools to track these metrics over time.
Measure website traffic generated through influencer referrals, focusing on conversion rates and sales attributed to influencer-driven traffic.
Implement unique discount codes or affiliate links to directly track conversions from specific influencers, providing precise data on their campaign effectiveness.
Conclusion
Key Points:
Micro-influencers, with their authenticity and niche expertise, offer a potent avenue for targeted social media campaigns.
Their ability to build genuine connections and create tailored content resonates deeply with specific audience segments, ensuring higher engagement and trust.
Benefits of Micro-Influencers:
Leveraging micro-influencers leads to increased authenticity, precise audience targeting, cost-effectiveness, and high engagement rates, enhancing the overall impact of marketing efforts.
Encouragement for Marketers:
Businesses and marketers are encouraged to embrace micro-influencer marketing. Its focused approach guarantees meaningful connections, making it an indispensable strategy for reaching specific audiences effectively.
At No Limit Social 99, we specialize in exceptional social media marketing services designed to elevate your brand's online presence.
With tailored strategies and creative campaigns, we ensure your brand stands out amidst the digital noise, driving engagement, conversions, and lasting brand loyalty.
Experience the difference with No Limit Social 99 – where your social media success knows no bounds. Contact our team now!