Picture this: your brand is a tree in a crowded forest, and social media is the sun shining down on it. Without that vital sunlight, your tree will wither and fade into obscurity. Social media management is the key to harnessing that power and ensuring your brand shines bright. But is it worth the investment? Let's find out.
---
TL;DR
Social media managers are better equipped to handle your brand's digital presence: If you want increased reach, engagement, and better ROI on social media, getting a dedicated manager on board will help.
The cost of social media management services depends on various factors: An estimate from a professional digital management agency can help you size up total costs.
Effective communication and defining your brand's identity can help you get the most out of your social media management investment: Simply getting a dedicated social media manager on board does not guarantee success.
In this blog post, we'll discuss some benefits of investing in a social media manager and show you why it's worth every penny. Keep reading to learn more!
---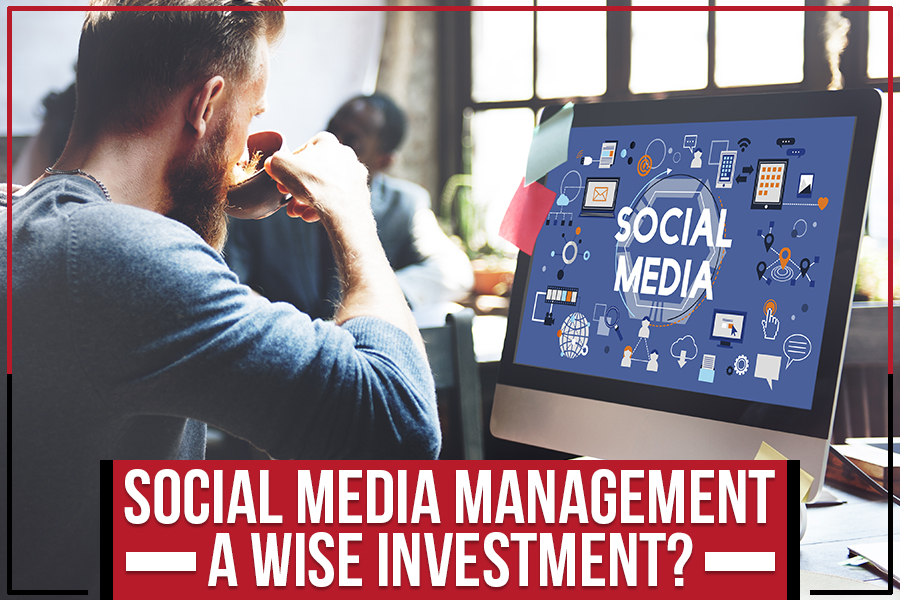 What is Meant by Social Media Management, and What Does it Entail?
Before diving into social media management's benefits, let's step back and define what it is. Social media management creates and executes a strategy to drive engagement and growth.
A skilled social media manager is like a digital wizard, juggling multiple platforms, creating eye-catching content, and engaging with followers to build a community around your brand. With their expertise, businesses can maximize social media's potential and reap its many benefits.
The Benefits of Social Media Management:
There are countless benefits to investing in social media management, but here are five of the most important ones:
Increased Reach and Engagement:
An excellent social media manager will help you create content that resonates with your audience and encourages them to share it. This engagement will help you reach a larger audience and grow your brand visibility.
Improved Customer Service:
When you have someone managing your social media accounts, they can quickly respond to any questions or concerns your customers might have. It will help improve your customer service and ensure your customers are happy.
More Time to Focus on Other Aspects of Your Business:
If you're spending only some of your time managing social media, you can focus on other aspects of your business. It can help you develop your business and be more successful in the long term.
Increased Sales and Leads:
An excellent social media manager will help you create content that drives traffic to your website and generates leads. It will ultimately lead to more sales and more success for your business.
Improved Brand Awareness and Reputation:
When you invest in social media management, you also improve your brand's online presence. It will help you attract new customers and grow your business.
Making good content is just the tip of the iceberg.
Brands and marketers must ensure their content reaches users across different platforms. This also involves tweaking the content to fit each platform's tone and aesthetic.
How To Decide If Social Media Management Is The Right Investment For Your Business?
Is social media management the right investment for your business? Here are a few questions to ask yourself before deciding:
1) How large is my target market?
2) How much time do I have to invest in social media?
If you have a large target market and limited time to invest in social media, then investing in social media management is a no-brainer.
On the other hand, if your target market is small or you're already very active on social media, you might not need to hire a social media manager.
The Cost of Social Media Management Services:
Whether you're a small business owner or a social media enthusiast, understanding the cost of social media management services can help you make informed decisions when it comes to hiring a social media manager or agency.
A budget-friendly small business might only need to spend $500-$1000 per month on social media management, while a large enterprise might need to budget $5000-$10000 monthly or more.
Also, the type of service you need will affect the cost. For example, if you only need someone to post content and monitor comments, you can expect to pay less than if you need someone to do extensive research, create custom graphics, and run social media ads.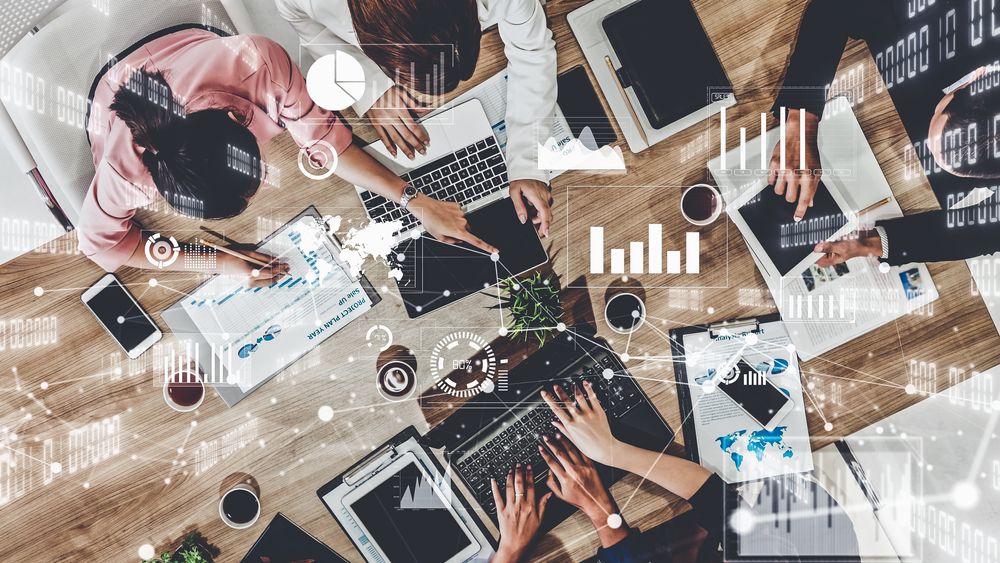 How Do You Know Your Business Is Ready for Social Media Management Services?
Is your business ready for social media management services? Here are four signs that it is:
You're not sure where to start:
If you're unfamiliar with social media or need more time to keep up with it, then social media management is a good investment. A professional can help you create a strategy and content calendar to get results.
You do not see results:
If you've been managing your social media but are still looking for the results you want, it might be time to hire a professional. They can help you adjust your strategy and content to get better results.
You're too busy:
If you can't keep up with social media, it's time to outsource the task. A professional can help you save time while still getting results.
You want to focus on other things:
Hiring a professional might be a good option if you're not interested in social media or need more time to learn it. They can manage your accounts so you can focus on running your business.
Hiring a social media manager is an investment but worth making. These are four of the numerous reasons why you should consider outsourcing this task. With the help of a professional, you can take your business to the next level.
What Should You Know About Getting The Most Out Of Your Social Media Management Investment?
Now that you know why social media management is worth the investment, you might wonder how to get the most out of it. These tips will help you when working with your social media manager:
Set clear goals and objectives:
What are your objectives or goals for using social media? Do you want to increase brand awareness, drive traffic to your website, or generate leads? By setting clear goals, you and your social media manager will be on the same page.
Define Your Target Audience:
Who is your target audience, and what do they want? Whom are you trying to reach with your social media content? Knowing your target audience is vital for creating an effective content that resonates with them.
Communicate your brand identity:
What is your company's voice? Do you want to be seen as friendly, approachable, professional, and knowledgeable? Your social media manager should be aware of your brand identity so they can create content that aligns with it.
Create a content calendar:
Creating a content calendar is one of the best ways to stay organized and on track with your social media goals. This calendar helps you plan what information you'll put out and when.
Monitor your analytics:
Monitoring your social media analytics to see what's working and what isn't is critical. Your social media manager should be able to track your metrics and give you regular reports on your progress.
By applying these tips, you can maximize the impact of social media on your business.
What's the Bottom Line?
The bottom line is that you are missing out on many potential leads and customers if you aren't investing in social media management. Not only that, but you could also be damaging your reputation without even realizing it.
Luckily, No Limit Social can help care for all your social media needs for a price that won't break the bank. So what are you waiting for? Invest in your social media success today!
---